I would like to present you with the following letter from a lady client who has suffered from excessive bleeding for two years. She visited many specialists who could not help her. Finally she came to my Academy in 2015 and after only three days of treatment with Dughdamrita and Sandi Baat Oil, her problems completely disappeared.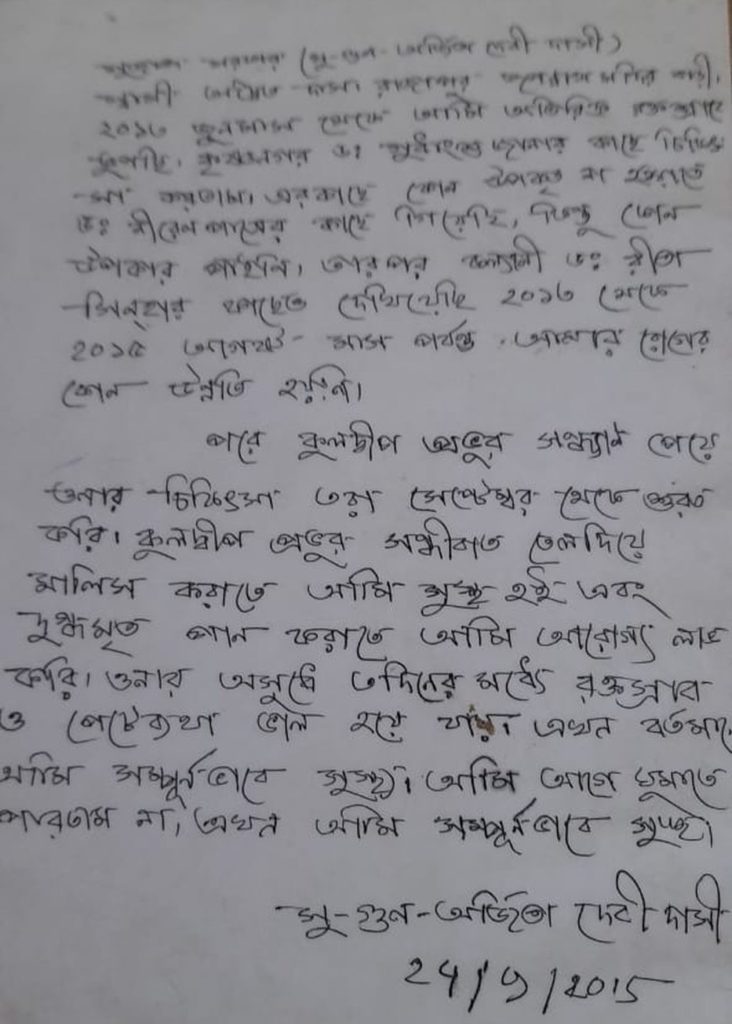 In the future I will write about our activities and successes from time to time through this blog. Stay tuned!
Be happy and healthy through Yoga and Ayurveda.
Your Koladwip Das
Laxmi Nrsimha Academy